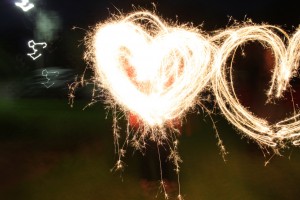 Let me preface this post by saying that I believe God's word to be true…all of it.  That being said, some verses are difficult. We wrestle with them and try to understand what they mean for our lives. Sometimes we figure it out out and other times we are left wondering.
The verse that I am currently wrestling with is Psalm 37:4. It's one of those verses that people like to throw at you because it offers hope. "Delight yourself in the LORD, and he will give you the desires of your heart." Everyone wants to believe that the deepest longings of their hearts will be fulfilled, but what happens when we begin to realize that those desires will not likely be fulfilled? What do you do with with a verse like Psalm 37:4 then?
One of the desires of my heart has been to have a baby. My husband and I have been trying. (FYI – Yes, we know what you have to do to get pregnant. You have to love the people who like to question you about that.) Unfortunately, it has not happened yet. At first I was hopeful. I mean, God promises to give us the desires of our hearts, right? That's what all my friends have been telling me. However, in the past couple of months I have come to a point where I am not so certain. Some may say that I have lost hope, but I don't think so. I still hope that it happens. However, I am at a place of peace; I am content. Regardless of what happens, I know God has a plan for us that is far beyond anything I can dream or imagine. I think often the desires of our hearts are limited to what we can imagine – finding a spouse, having a baby, moving up the ladder at work, etc. The awesome thing we need to understand is that God isn't into being limited by our thoughts. He is so much bigger than that and so are his plans for us.
Does this mean that my desire for a baby goes away? I don't think so. I don't think that desire will ever go away. However, I can have joy in knowing that he is able to do things in my life far greater than I can even think to ask for or desire.
photo credit: Drawing hearts via photopin (license)