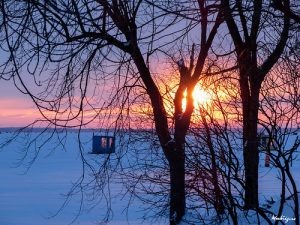 The blog has been silent for a while. I apologize for that. Life has been rather busy lately, and I have been trying to adjust to lots of changes! I had a job change. We bought a house! I have also been dealing with an issue with my arm – I have been saving my energy reserves and tolerance for doing things with my left hand for work.
Honestly, I have also struggled with wanting to write. Most of my writing has been a way of processing and dealing with my grief in its various forms. The problem is that I am not living in that place anymore, and it's hard for me to want to return there to write about it.
I love the words of Psalm 30:1-5, NIV:
I will exalt you, Lord
for you lifted me out of the depths
and did not let my enemies gloat over me.
Lord my God, I called to you for help,
and you healed me.                       
You, Lord, brought me up from the realm of the dead;
you spared me from going down to the pit.
 Sing the praises of the Lord, you his faithful people;
praise his holy name.
For his anger lasts only a moment,
but his favor lasts a lifetime;
weeping may stay for the night,
but rejoicing comes in the morning.
My night of weeping lasted for a long time and in the midst of it, I felt like it was going to be that way forever. Fortunately, my feeling was incorrect. I feel like I am living in the morning after. After living in a place of grief for so long, I think it is easier sometimes to live a life of rejoicing. I know how fragile life is and how easily it can be changed and taken away. I hear so many people gripe and complain over the most ridiculous things. I have been in that place people-and it is exhausting! There were plenty of days that I woke up dreading going through the motions of another day. Friends who let me down irritated me. Long lines I had to wait in inconvenienced me. People who were incompetent frustrated me. I have learned that part of how we act and react to life is our circumstances, but the bigger part is our mindset and our attitude. I used to be exhausted before I even set foot out of the bed! Now, I live in eager expectation as I start my day. Instead of dread and fear, I start my day with wonder and anticipation.
What is God going to do today?
How can I serve others today?
Who needs my grace and how can I express it?
Some of my circumstances have changed but others have not. The biggest change is that I realize that I get to control how I will react. I get to choose how I am going to react when my husband is in a funk. I get to choose how I'm going to respond when I have to wait in a long line at the grocery after a long day. Every day I get the choice to react in anger and be irritated or to respond in love and grace.  The choice that I make for that day – makes all the difference.
photo credit:  monteregina Last Cabins – Dernières cabines via photopin (license)