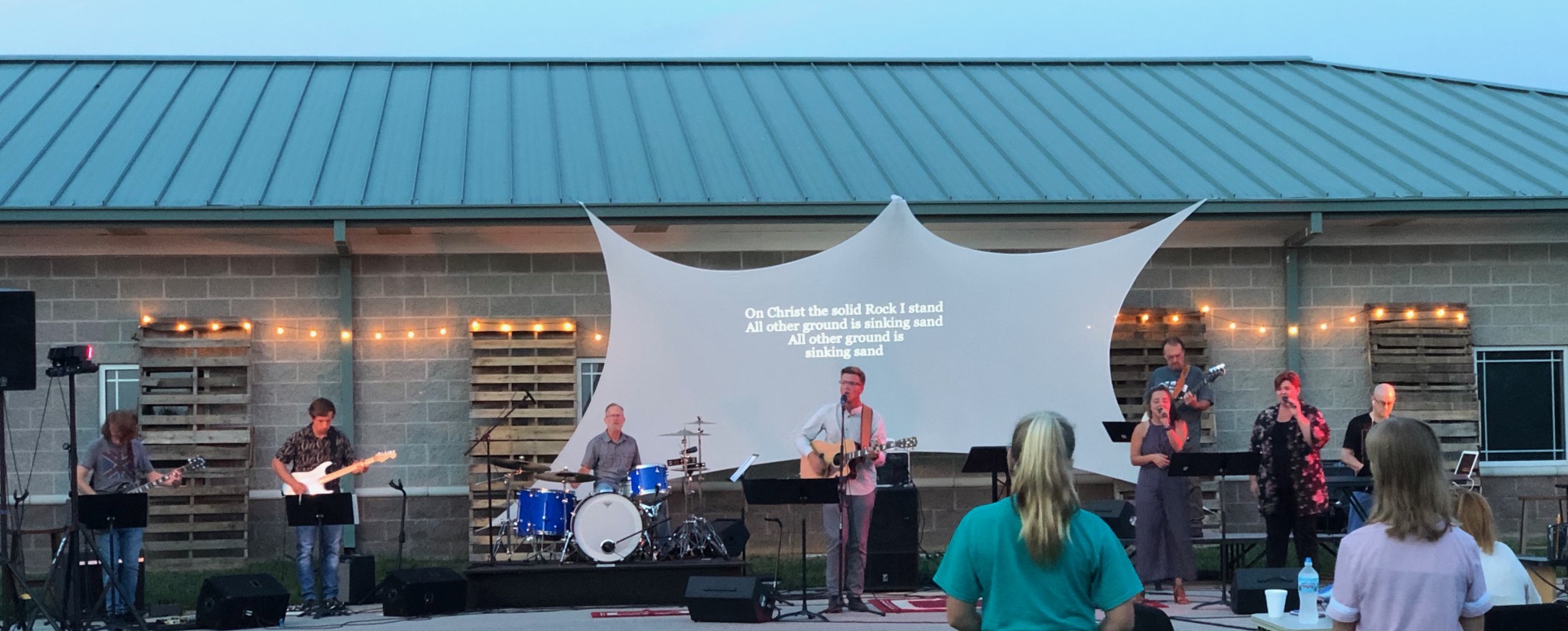 Our church had a community worship night a couple of weeks ago. I love worship. It is one of my most favorite things. If you have ever had to sit next to me during church or a concert or gone on a road trip with me, then you know that I love to sing. You also know that I am totally no good at it. I am completely tone deaf. However, that does not stop me. I am gonna sing loud and proud with my entire being. Singing is one of the few areas where my perfectionist nature doesn't step in and paralyze me. I know I am a bad singer. There isn't much I can do about it, but I love it too much to not do it. So, I just embrace my imperfection and belt it out – no apologies – if you don't like it, sit somewhere else.  🙂  God often speaks to me and reveals things to me during worship and this night was no different.
Many of the people there that night came with heavy hearts. Our pastor was in the hospital and had recently been diagnosed with a form of leukemia. We were worried about our friend and it was especially painful knowing that he has a family with young kids and another one on the way. There were lots of questions and unknowns that night. Our hearts were hurting for what our friends were having to go through. However, we gathered together that night for worship. We all lifted our voices as we sang praises praise to God. How could we sing with hearts that were hurting and filled with uncertainty? The answer? Because of our hope.  I told my husband that night that I honestly do not know how people go through difficult times without hope.
As Christians, we do not grieve like others do who have no hope (1 Thessalonians 4:13). Hope is trusting in God's great plan. Nothing that happens to us here on earth has the final say, God gets the final word. Psalm 103:6 in The Message says: "God makes everything come out right."  EVERYTHING! We can trust God with whatever is going on in our lives. We do not need to fear uncertainty because we can be certain of God. Because of this, we can lift our hands in praise to God and sing out to Him regardless of what we are going through.
What are you facing right now that is overwhelming to you? What situations are you uncertain about? Be assured that you can trust God with whatever that is.  There is nothing too big for Him nor is He unsure about anything. You can lay down whatever that thing is and put your hope in Him. Romans 15:13 tells us that our God is a God of hope and He fills us with all joy and peace as we trust in Him, and as a result we overflow with hope. The concept of overflowing is really cool if you think about it. When something overflows, it runs over drenches whatever is around it. When we are overflowing with hope in our lives that hope can reach others around us that need hope. It you are going through a difficult time, take some time to turn up some music and sing as loud as you can to the God of hope.